The Plainview Chiropractor For Better Health
Are you looking for a Plainview Chiropractor for your family?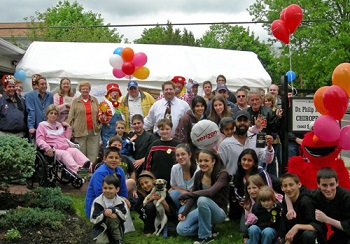 If so, you have come to the right place! Dr. Philip Epstein of Epstein Family Wellness Center offers a friendly atmosphere in his family-oriented Plainview practice. He treats everyone from infants to grandparents and from athletes to pregnant moms. He offers unique chiropractic care for the entire family!
Dr. Epstein will find the true cause of the problem. He will then address how to prevent an old problem from acting up as well as prevent future problems from developing. Education is the key. You will find a wealth of information about chiropractic right here on our website.
Are you ready to get started with chiropractic care?
Browse our website, then give us a call so we can explain what chiropractic can do for you. Visit Epstein Family Wellness Center, to meet the Plainview Chiropractor that wants to relieve your pain, identify the problem, educate you, and then help to prevent any pain from returning.
Dr. Philip Epstein | Plainview Chiropractor
Quality chiropractic care for the Plainview, Farmingdale and Bethpage areas.